Even with myriads of smart phones available today, a lot of people still wants an iPhone. I don't know what Steve Jobs did, but when we hear "Apple" or "Mac," it quickly equates to the I-wanna-have-that-gadget mentality. Well, of course there are still exceptions and that includes me.
Just recently, I visited the gadget haven in Manila. Oh boy did my boss saw the tech lust in my eyes. It was an orgasm brought by gadgets!
In this blog entry, I'll show some of the things that caught my attention. Are you ready? Read on...
I saw a lot of tablets lined up from Apple iPad to BlackBerry Playbook to Motorola Xoom to HP Touchpad (pictured above).
In addition to that, my eyes went wow when I saw a helicopter with camera called the M-Drone, which can be controlled by the iPad.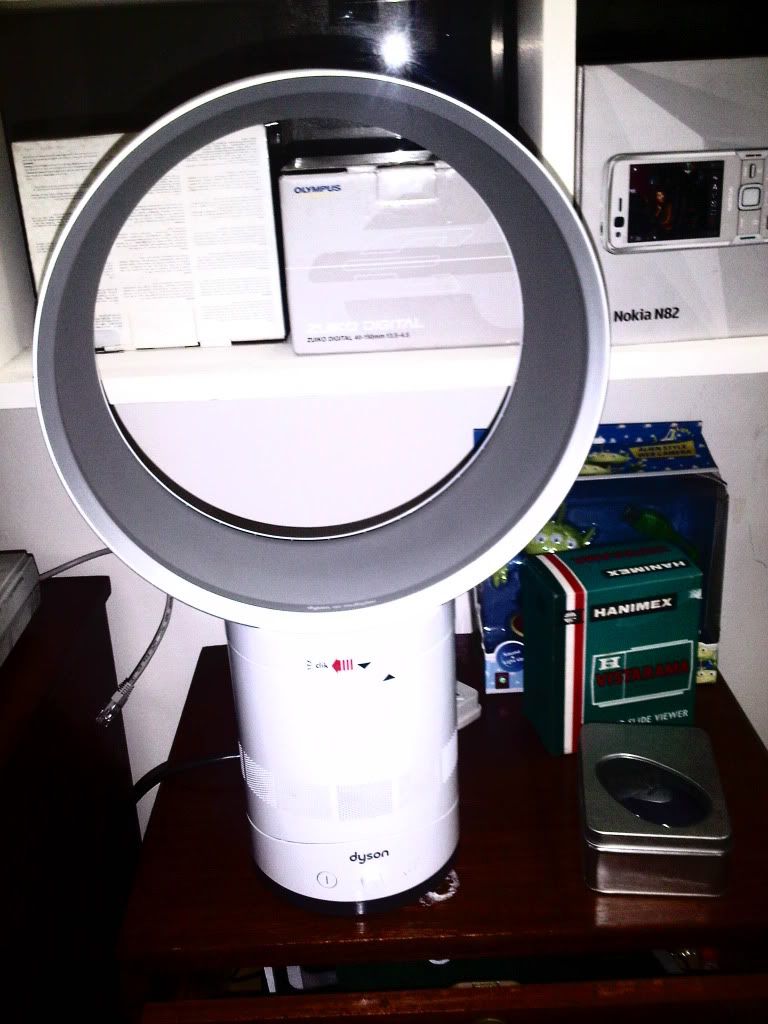 And on the side, I saw a Dyson blade-less electric fan, which I think is very safe for babies and youngsters.
But my thoughts were all on the TOUCHPEEL. Guess what? You can convert your iPod Touch into sort of an iPhone. Yes, you've read it right. It's a battery extender and a phone enabler as well.
Aside from being able to use your iPod Touch as a phone, you also save a huge amount by doing this. The iPod Touch is around Php12,000 and the Touchpeel is just around Php3,000, available in Hong Kong. You save around half the price of an iPhone. Amazing!
Oh, you need to JB your iPod Touch when you plan to use the Touchpeel.
P.S. Photos were taken from the BlackBerry Bold 9700.