We rarely eat together as a family inside or outside home, mainly because we are not accustomed to such "activity" ever since we were young. Thanks to my sister who bought the dimsum buffet deal from Deal Grocer, we found ourselves at the LiLi Restaurant located at the 5th level of Hyatt Hotel in Manila.
It took us more than a month to finally be able to schedule a lunch out with my sister and dad for my dad's belated birthday celebration. Mom is a vegetarian, so she opted not to come with us.
Spending Php995 (valued at Php1,330) each for an unlimited by-order type menu with bottomless Guava Iced Tea and buffet dessert is, I can say, worth it. Each food in the menu can be ordered by either sizes of small, medium or large or an option to call by the number of pieces you'd want (say, 3pcs of Chicken Feet).
A portion of LiLi Resturant looks like this... so much like a Chinese restaurant (d'oh).
Although LiLi Restaurant offers different juices and teas, the deal only includes Guava Iced Tea. It actually tastes good, but can be tad too sweet for some (like my dad and sister). You can also get water or hot tea if you like.
We had "Har Gaw" Steamed Shrimp Dumpling and Steamed Shrimp Stuffed Spinach Dumpling for starters. I'm glad it contained real shrimps and less extenders. My only problem with this is that the wrapper easily falls off.
Next are the Thinly Sliced Pork's Knuckles with Jellyfish. I loooove jellyfish! In fact I ate all of them myself - glad my sister and dad didn't bother. The pork knuckles tasted better when dipped in the vinegar sauce.
Another barbecued dish, this one's called Honey Roasted Barbecued Pork. It's similar to asado dish commonly found in Chinese restaurants, but was juicier.
I also liked the next dish called Deep-fried Shrimps and Chicken Salad with Assorted Fruits in Special Mayo Dressing. I love it that the chicken and shrimp were a bit crispy and that the mayo and fruits mixture isn't so sweet.... it's just right and full of flavor.
I love it that the Wok-based Oolong Tea Smoked Shrimps wasn't oily at all, so you would not feel guilty eating the whole of it including the head. I think though that it can be improved in terms on crunchiness.
In fairness to the Baked Barbecued Puff Pastry, it was very soft and tasty. At first look I thought it would be a regular empanada, but boy I was wrong! Yumminess!
I find the next dish - Wok-fried Green Beans with Beef in Black Beans Sauce - a bit bitter, perhaps because of the black beans. The beef though was very chew-able.
I find the Steamed Minced Pork with Diced Abalone a unique combination in a single dish. The sauce seemed like oil to my dad, but it wasn't. The taste was just okay.
Other dishes I caught on cam but forgot how it tasted were the following:
Braised Chicken Fillet with Basil Leaves "Taiwan" Style
Braised Garoupa Fillet and Pork Belly with Mushrooms
"Sieu Pao" Steamed Barbecued Pork Buns
Wintermelon Soup
And some of the desserts available were the following:
Mango Tarts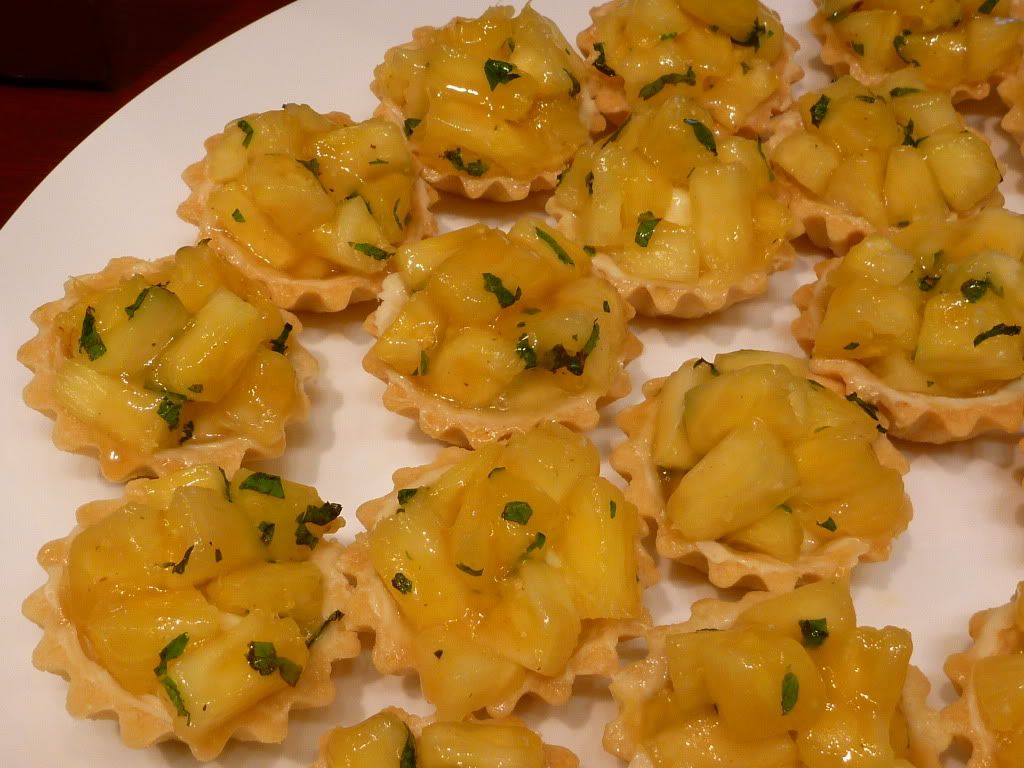 Mixed Fruits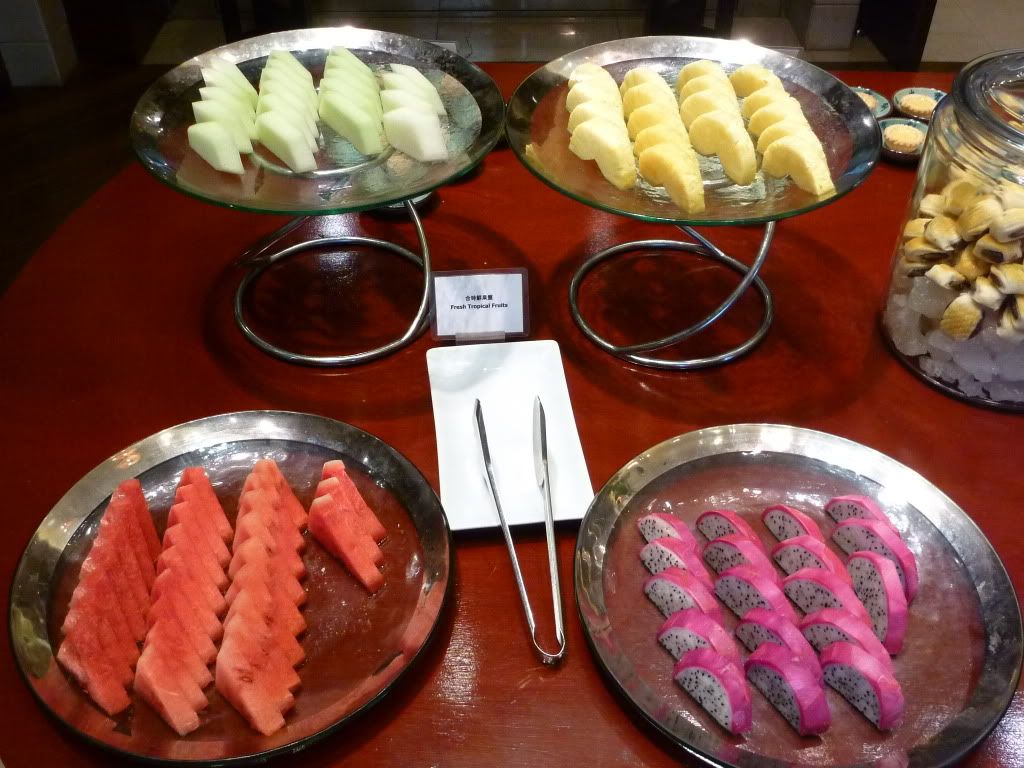 Chocolate Fountain with different pastries
My favorite - Mango Pudding with Milk
My experience at LiLi Restaurant would not be possible if not for Deal Grocer and sister. This is why I think group buying sites are good - people can sample and try out different restaurants at a lower price. I think the discounted price we got was just right. We wouldn't buy it if we were to pay the normal price.
Overall rating for LiLi Restaurant is AVERAGE, but a must try for all Chinese food lovers.
--
5/F Hyatt Hotel and Casino Manila
Pedro Gil corner. MH Del Pilar
12pm to 2:30pm & 6pm to 10pm