I look up to people who always carries a smile whenever they talk or say something. Well, we all know smiling makes us look younger and it prevents aging fast. But aside from that, smiling really makes other people smile also. It's contagious in a good way. Are you one of those people?
Admittedly, I'm not a very smiley person. It's often in times of fun and laughter that you'd see me smile - perhaps that's why other people think I'm a snob or intimidating, but I'm just a serious person. I wish I were born with more wit and humor, but I understand the Creator has His own plans for me.
Last weekend, my teammates decided to push back all stress and office work so that we can enjoy a day of fun, relaxation, and bonding. We went to Ela Nica Resort in Laguna and had tons of fun! Here's a group picture... smile and say cheese!
While we're at the topic of smiling, the challenge that Listerine Total Care gave was to post a photo with my best and whitest smile. So, here's my picture taken during the outing while we're about to start grilling the liempo.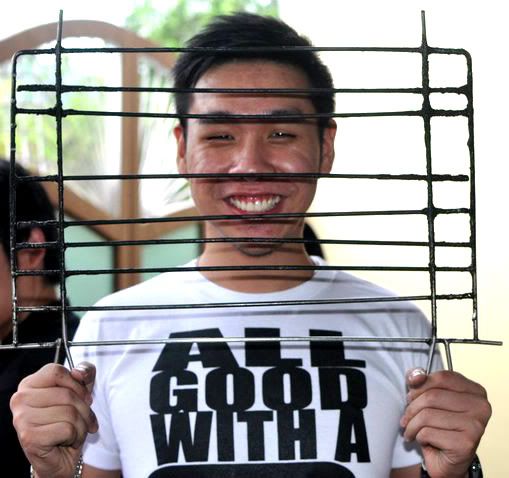 One of the six essential benefits of using Listerine Total Care is that it keeps our teeth white. With all the food and drink intake we do every single day of our lives, tartar formation happens. It's the one to blame for causing plaque and as a result makes our teeth appear darker. Listerine Total Care prevents this from happening.
I just recently learned that when we brush our teeth and rinse with water after, the fluoride that actually helps whiten our teeth is also washed away. What sets Listerine Total Care apart is the fact that it contains Zinc and Fluoride. Since I practice BFR (brush, floss, rinse with Listerine), then fluoride stays on my teeth and makes it whiter day after day. Woohooo!
Thanks to Onin, Enriq, and Anna for the pictures.