Hola, Mary Ann Joson! From the hundreds of people who guessed the phone correctly, you are our first lucky winner. You'll receive an email soon with details on how to claim the prize.
For those who didn't win but guessed it correctly, don't worry because your entries are still with me, which will be included in the grand raffle at the end of June. Keep joining to get more raffle entries.
Looks like many people knows the phone already, but some are still a bit lost. For the second round, I'll be giving away FIVE CLUES and then raffling off prizes to FIVE WINNERS. I've changed some of the mechanics, so better read them carefully below.
Clue #1: Super AMOLED display
We'd definitely have no problems looking phone's screen and reading the messages even while under the bright rays of the sun. The Super AMOLED display gives us clear view of the items on screen.
There are several options in the phone that allows us to choose if we want to automatically adjust the brightness of the screen, as well as save power by analyzing image and adjusting LCD brightness.
How I wish all phones have this. When on standby, you can use the phone as a mirror too! Do you know which phone am I talking about?
Clue #2: 8MP camera with flash
Aside from being slim and lightweight, the phone is packed with an eight megapixel camera with flash, which allows you and me to take awesome-looking photos and videos with crisp and sharp colors. The phone's camera works like a digital camera, which also has several levels of zooming and focusing. What phone is this?
Clue #3: Front camera plus camera swap button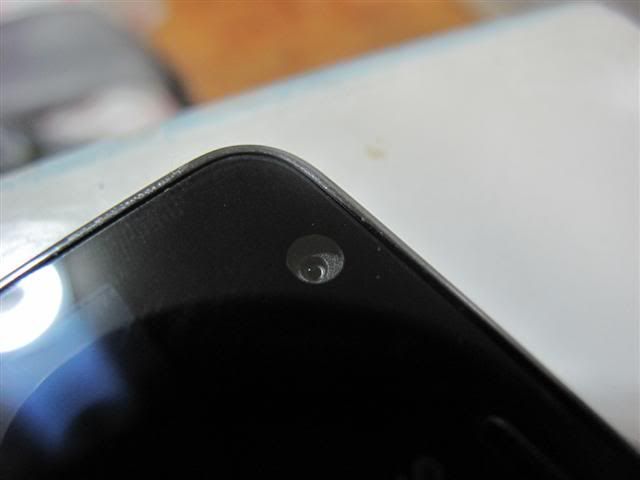 Use it to shoot mirror images or for video calls, the front camera allows you to do more than just capturing images from the rear side of the phone.
With the camera swap button readily available on the upper right of the phone, switching from using front to back camera or vice versa is such a convenience. What phone is this?
Clue #4: Font style options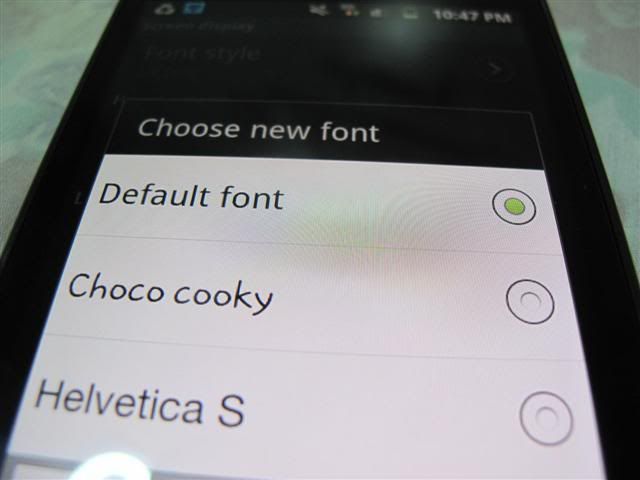 Tired from seeing the same font style every time you use your phone? This smart phone allows you to choose from a couple of built-in font styles, which you can change as often as you want. Not satisfied? It allows the downloading of additional fonts online too! Guess the phone.
Clue #5: Several homepages
Swipe to the left and swipe to the right. The homepage of this phone allows us to add widgets, bookmarks and shortcuts that will make our lives easier. Pictured above is homepage 3 with the gallery widget on top and several shortcuts below. The dots below symbolize that there are 7 homescreens in total. What phone is this?
Join now if you know the answer!
Fill in your complete details below and choose "Five Clues, Five Winners. What phone is this?" in the field that asks which mini-contest are you joining.
Input your guess and stand a chance to win prizes. Answers posted in the comments section are not qualified.
Only residents in Metro Manila or those who can claim the prize are qualified for this giveaway.
Those who have joined last week are still eligible to join this week.
Unlike last time, you may only guess the phone once in this round. I won't accept several name entries even if you have different email addresses. Make sure the name you enter can be reflected in a valid ID.
There will be 5 winners for this GUESS IT entry, whom I will email once this closes. The draw will be done in random using Random.org from those who will be able to guess it correctly.
All participants who get the answer correctly will stand a chance to win a brand new smart phone at the end of the Glich's Life Share It, Guess It, Win It giveaway.
Deadline to send in your answers will be at 11:59PM of June 16, 2011.
Got any more questions? Post 'em below. Happy guessing!