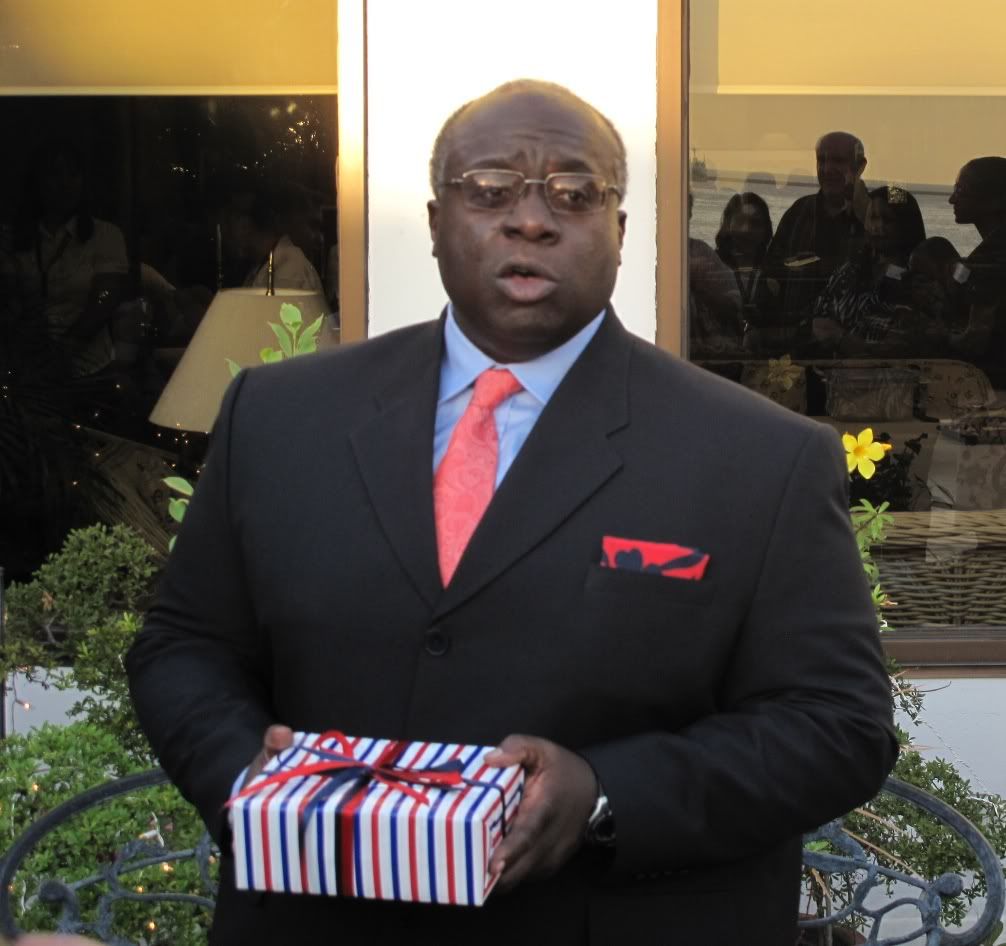 The Protocol Office of the United States Embassy in Manila invited over a few friends and media to grace the Reception to Internet Freedom last Friday, March 25. Fortunate am I to be one of the guests, we were welcomed by nonetheless the
US Ambassador Harry K. Thomas, Jr.
himself.
The simple gathering was formally opened by the Ambassador with a brief speech, then awarding the prize to their Facebook's 20,000th fan, and quickly followed by a short question and answer portion.
The reception was called for to happily and proudly promote the efforts of the US Embassy in Manila on its online and social media activities, complementing the landmark address of Secretary of State Hillary Clinton's foreign policy speech on Internet Freedom.
The US Embassy in Manila can be found online on
Twitter
,
Facebook
,
Flickr
,
Youtube
,
Plurk
, and of course their very own
website
. These channels really aid the Filipinos in whatever comments or suggestions we may have. In fact, most of the questions raised on their Facebook account are about US visa application, jobs, and foreign policies.
When asked about how the Embassy decides to accept or reject the friends in Facebook, US Ambassador Harry K. Thomas, Jr. responds:
To quote, "
We never look at somebody's records. We wouldn't even know what you're talking about. We really don't. If somebody wants to join the US Embassy Facebook page, please do. And the only thing we ask is what people ask anywhere around the world --to be respectful and no profanity.
"
The Ambassador was friendly, accommodating, and funny. He and the other foreigners that I met at the reception were so cute when trying to speak Filipino words. They have grown to love not only America, but the Philippines as well. It's a great experience knowing that we Filipinos impart knowledge to Americans and they too give us important lessons to learn in return.
It was my first time to enter the US Embassy Compound, as I have not yet been able to apply for a US visa. Upon entrance, I instantly felt the serenity after going through the hustle and bustle of rallying people along Roxas Boulevard. I'm impressed at how secured the place is and how clean the environment looked.
The venue of the reception -- Henry Mucci Balcony inside the US Embassy Compound -- is a beautiful, quiet place overlooking the park and Manila Bay, from which you can see the sunset. I bet it's windy up here at night.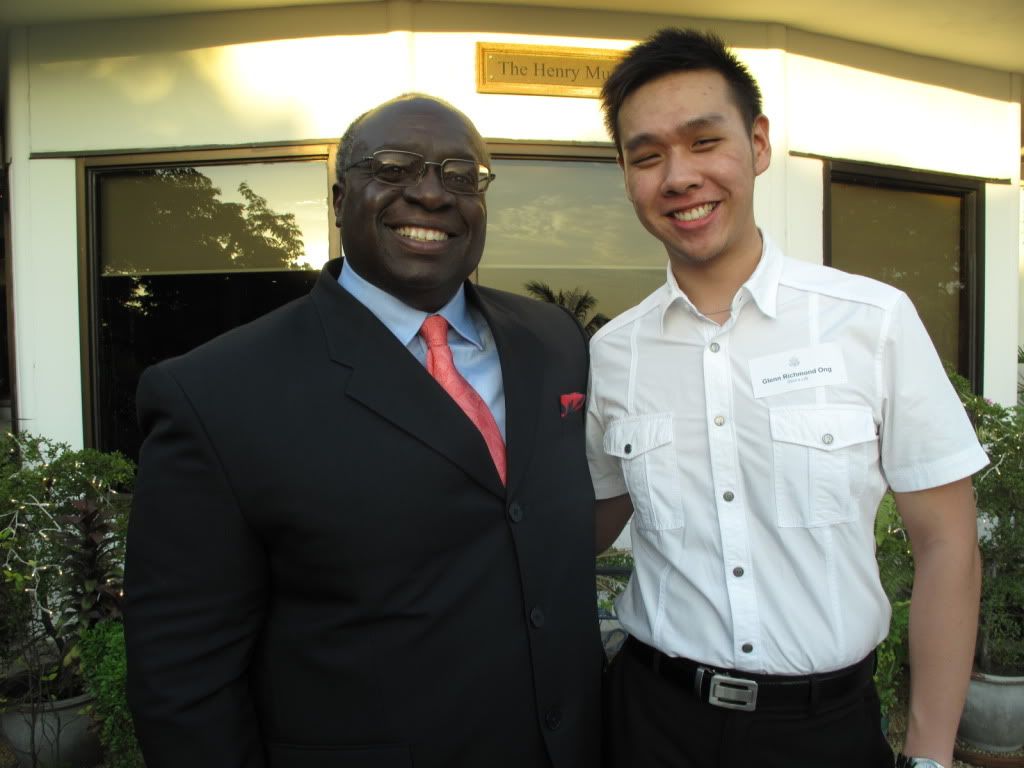 Above is a picture of Glenn Ong (me) and the US Ambassador. Thanks to Jay and the rest of the US Embassy staff for inviting me to the reception. I am so thrilled and honored.
Connect with the US Embassy of Manila if you're planning a vacation to the US. To watch the whole speech, do visit my friend Rico's
blog entry
.